Wall, Bank and Hedge Restorations
It is a regrettable fact that even the most professionally built wall or bank may at some stage require some restoration work to be undertaken. This may be owing to changes in the landscape, environment, climatic changes or damage caused by third parties. Here at JUST IN STONE our experience, portfolio and skills allow us to rebuild your wall or bank to its former glory ensuring it is done so using the existing stone available or replacement stone that matches the immediate area. All of our restorative work is undertaken to the very highest standards and craftsmanship.
Whilst there is a temptation to ignore the damage this overtime will cause much larger issues along the wall or bank in terms of its strength and overall integrity not to mention the loss or purpose and aesthetic appearance. Get in touch with us here at JUST IN STONE at the earliest time possible for advice and a no obligation site assessment.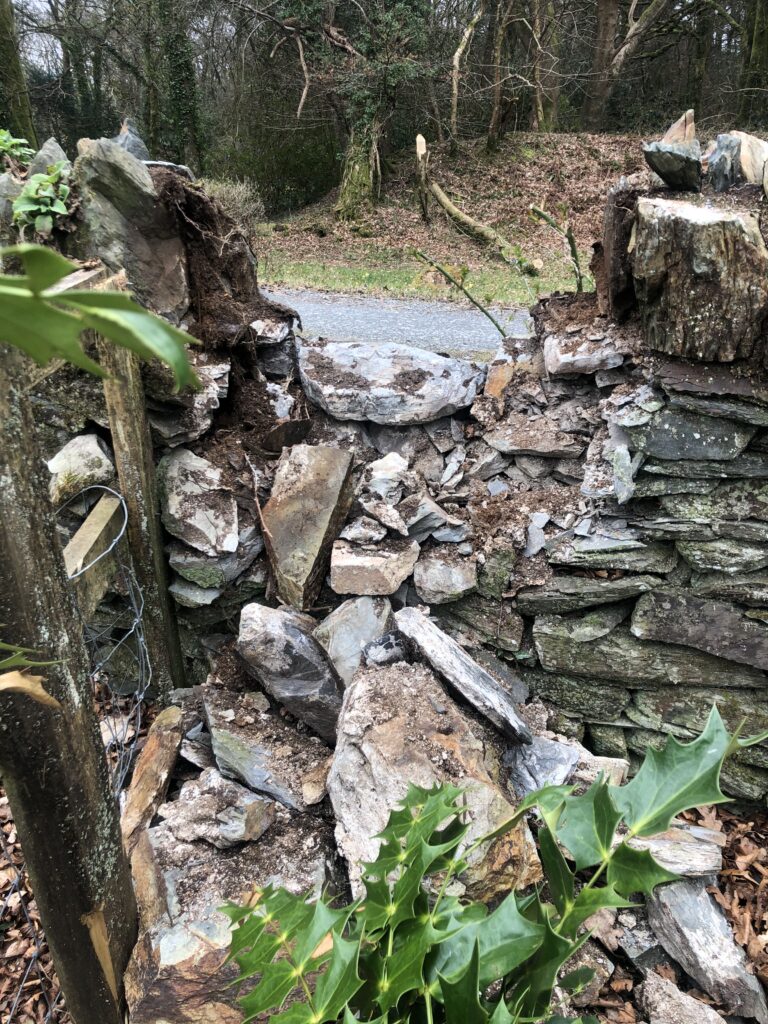 Interested? Schedule a FREE consultation with Justin